Thank you for attending the 2022 Science&Food Public Event:
People, Food, and Climate: Thinking Holistically About What We Eat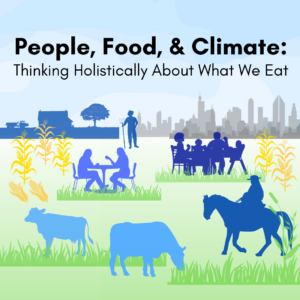 September 28, 2022
UCLA California NanoSystems Institute (CNSI), 570 Westwood Plaza, Los Angeles, CA 90095
Science Food at UCLA in partnership with UCLA's Healthy Campus Initiative Center EatWell Pod for the 2022 LA Times FoodBowl hosted the event People, Food, & Climate: Thinking Holistically About What We Eat. Aaron Blaisdell, PhD, UCLA Professor of Psychology moderated a discussion at the intersection of science, agriculture, policy, architecture, and the restaurant industry with:
Paula Daniels, JD, Co-Founder and Chief of What's Next, Center for Good Food Purchasing

Jorge Gaviria, founder of Masienda and author of MASA

Paige L. Stanley, PhD, Postdoctoral Researcher at Cotrufo Soil Innovation Lab, Department of Soil and Crop Sciences at Colorado State University

Christian Stayner, M.Arch, Founder and Managing Principal, Stayner Architects & co-founder of Bacetti
A special thank you to our supporting partners in making this event possible: the California Nanosystems Institute (CNSI) at UCLA, the Resnick Center for Food Law & Policy, the UCLA Food Studies Minor, UCLA Food Studies Graduate Certificate Program, UCLA Integrative Biology and Physiology (IBP), the UCLA Rothman Family Institute for Food Studies, the University of California Office of the President's Global Food Initiative, the National Science Foundation, and the UCLA Innovations at the Nexus of Food, Energy and Water Systems (INFEWS).
---
Stay tuned about news of future events and updates from Science&Food by joining our mailing list:
Panel Speakers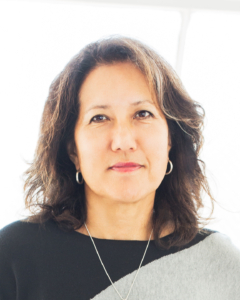 Paula Daniels is Co-founder, Chief of What's Next, and Founding Chair of the Center for Good Food Purchasing. She is a lawyer, and has held a number of senior executive positions in government on water policy in California and Los Angeles. She served as Senior Advisor on Food Policy to Mayor Villaraigosa of Los Angeles  and taught food and water policy at  UCLA for several years. She is an Ashoka Fellow, and a Stanton Fellow of the Durfee Foundation.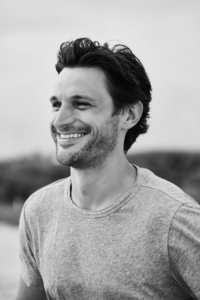 Jorge Gaviria is the founder of Masienda, a supplier of high-quality masa and masa products, and the company at the center of the heirloom masa movement in the US. Jorge trained at top restaurants, including Maialino and Blue Hill at Stone Barns, before founding his company in 2014. He has been recognized by top international press outlets for his work and was awarded Forbes 30 Under 30 for food and wine in 2017. He lives in Los Angeles. His passion is palpable in Masa, where he shares his research and expertise, including the knowledge he's gained successfully working through tens of thousands of questions from home cooks – inquiries that cover everything from the best equipment to how to prevent a tortilla from falling apart during reheating.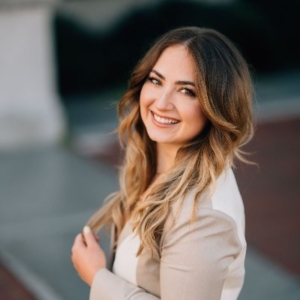 Paige Stanley, PhD, is an interdisciplinary scientist working to understand how grazing management can sequester carbon (C) in soils to help mitigate climate change and build more resilient rangeland ecosystems. With a B.S. in Biology and Economics (Georgia College), M.S. in Animal Science (Michigan State University), and PhD in Environmental Science (University of California, Berkeley), she draws on a wide range of disciplines including soil biogeochemistry, grazing and rangeland ecology, agroecology, rancher sociology, and political ecology to approach research questions holistically.
She is particularly interested in the use of "regenerative grazing" (or adaptive multi-paddock grazing) by ranchers on rangelands, and prioritizes on-ranch soil science work rather than highly controlled grazing experiments to ensure that her research captures soil C changes on real-life ranches, including from adaptive grazing management on large scales and long timeframes. Core to Paige's work is centering ranchers throughout the research process, ensuring that research contributes to solving their on-the-ground challenges. To greatly improve real-world applicability, she incorporates social science methods to understand rancher mental models, including drivers and barriers of adoption for regenerative grazing, and works with a goal of creating science-informed policy for working rangelands.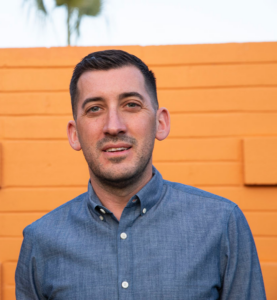 Christian Stayner is a founding partner of Stayner Architects, a Los Angeles-based design practice that provides comprehensive architectural services across a broad range of scales and programs. He received his Masters in Architecture from the Harvard Graduate School of Design and his B.A. in Architecture and Human Rights Theory from Harvard College and the experimental liberal arts institution, Deep Springs College.
Operating from its studio in Echo Park, Stayner Architects is a LGBTQ-led practice engaging exclusively with projects by non-profit public-benefit organizations such as schools, arts and culture organizations, and social service providers. They collaborate with entities who share a commitment to non-extractive business models. Beyond their architectural portfolio, Stayner Architects expresses ecological impact through self-directed missions like Tools & Utensils, an online resource for educational, cultural, and philanthropic institutions looking to advance the future of food on their campuses.
Moderator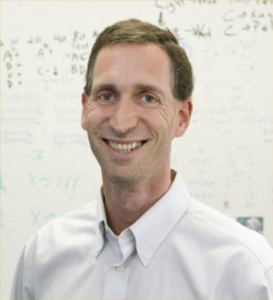 Dr. Aaron Blaisdell (Moderator) is a UCLA Professor of Psychology and Neuroscience, and a member of the Brain Research Institute, the Integrative Center for Learning & Memory, and the Evolutionary Medicine program. He received a BA in Anthropology (SUNY Stony Brook), an MS in Anthropology (Kent State University), a Ph.D. in Behavioral Neuroscience (SUNY Binghamton), and had 2 years of postdoctoral training (Tufts University). Dr. Blaisdell studies behavioral neuroscience and ancestral health. He co-founded the Ancestral Health Society and is Editor-in-Chief of the Journal of Evolution and Health.